Scottish sweater in cashmere  embroidered with your clan crest.

People often choose a Scottish sweater when accessorizing their kilt for casual wear, and they find that a luxurious cashmere or lambswool sweater or cardigan is an elegant accompaniment to their Highland dress.
 
Scottish knitwear is well known around the world for its quality and comfort, and a quality cashmere or lambswool sweater will last you many years.   

Cashmere is amongst the most luxurious wool available on the market today, and the Scottish woolen industry leads the world in the manufacture of the highest quality woolen sweaters, and cardigans.

When you think about it, what better way to casually yet elegantly dress your upper body, than with quality Scottish wool, just as you have chosen Scottish wool for your kilt.

There is now a Scottish company www.vfdesigns.com which offers a range of luxurious cashmere and lambswool sweaters and cardigans, for both men and women, with your Scottish or Irish clan crest beautifully embroidered on the chest.

Below you can see a photo of a Scottish clan chief's son wearing one of the company's sweaters, with his clan crest distinctly embroidered on the chest.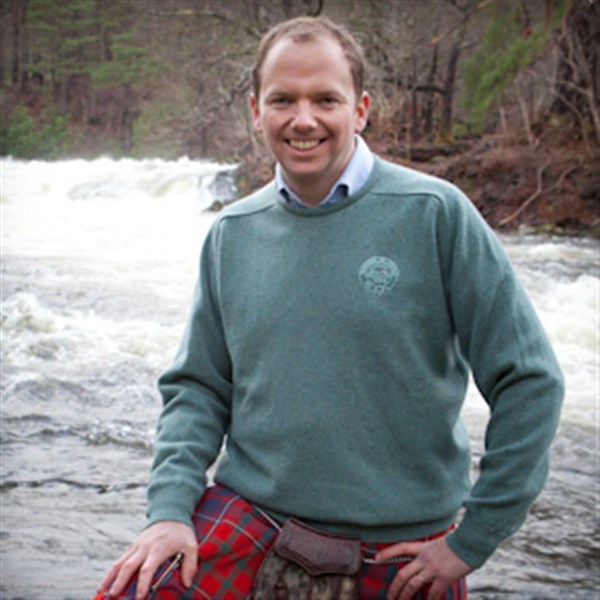 Donald Cameron Junior of Lochiel
Below you can see a larger image of the clan Cameron crest.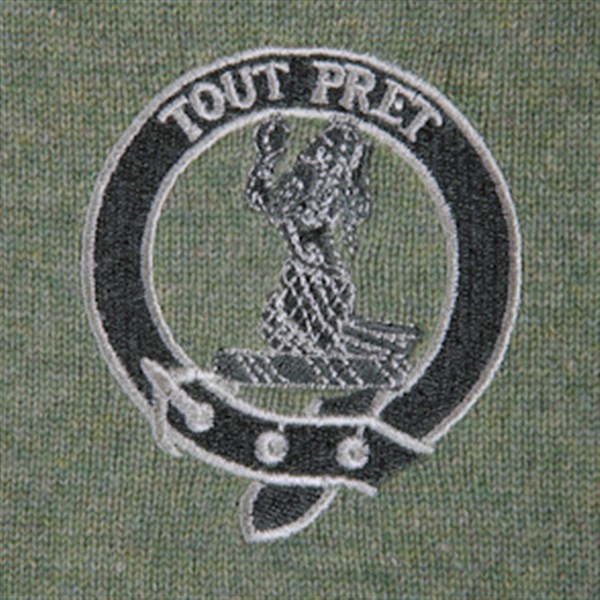 Clan Cameron Crest

These Scottish sweaters and cardigans are of such high quality that several Scottish clan chiefs, including Lord Macdonald, chief of clan Donald, and Margaret Eliott of Redheugh, chief of clan Elliot, choose to wear them.
The company also offer a wide range of ladies garments, so that the lady in your life can be the proud owner of a luxurious cashmere or lambswool Scottish sweater.
They also have a range of accessories which include cashmere scarves, again with the option of having your clan crest beautifully embroidered on it, kilt hose are also available.

So if you are looking for a beautiful gift to compliment your kilt, or indeed any other form of casual wear, whether it be for yourself or a loved one, then I highly recommend that you visit the company's website at www.vfdesigns.com where you can view their full range of top quality products.

Return from Scottish-Sweater to Clans-of-Scotland