Kilts on holiday.
by RODNEY
(EPSOM,SURREY,UK.)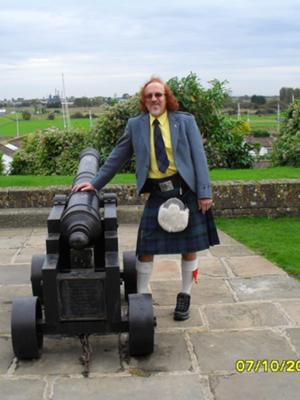 So many folk seem to have negative reactions to their kilt wearing, so I thought that I would share this weeks experience which was all positive.

I love to wear my kilt everywhere, even on holiday. Just been to RYE in E. SUSSEX, where they have an open air market every Thursday.

I had so many lovely comments that amused my wife no end. Some men just stare, but the ladies love it.

Then we went to a super public house called THE CAT,the staff were so pleased to see me in all my smart outfit, and of course the usual comments about underneath that get my usual answer that makes everyone laugh.

So may I encourage all you kilt wearers to give it a good swing.